TODAY'S SPECIAL: Acts 22:1-21
TO CHEW ON: "Brothers and fathers, listen now to my defense." Acts 22:1
About a week after Paul got to Jerusalem he was arrested. Some Jewish leaders from the cities he had traveled to earlier saw him in the Jerusalem temple. Now they set the whole crowd against him. Soon there was another riot as bad as the one in Ephesus.
The crowd became so violent Roman soldiers had to rescue Paul or he would have been killed.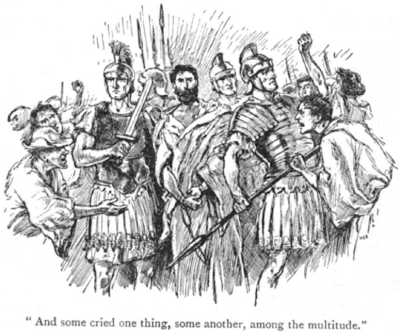 The soldiers tied him up with chains. They thought someone who got the crowd so angry must be a very bad person. Then they carried him to jail.
Just before Paul was taken into the jailhouse, he asked for permission to talk to the angry crowd.