Instructions for Laminating and Printing
If you downloaded one of our high resolution maps here are some instructions to help you. This is an honor based ministry so we are trusting you to use these downloads per our instructions and not to distribute them to other parties. One purchase is equal to one lamination or poster:
Laminating
You will need to bring the file on a thumb drive or email it to Office Depot or a similar store. You can call them ahead of time to get their email and make sure that they received your file. Once you place the order here is what to tell them.
You will want:
1. Color Print (there are no special instructions, normal paper will do, the laminating will give it a gloss effect).
2. Lamination (Make sure it is .5 thickness, and ask them to go 1/4 inch past the border all around the color print).
3. That's about it. They should have it ready within a couple hours, sometimes sooner.
Home Color Print
If you are printing this at home then make sure you have glossy paper for the best looking color print.
Our maps are available for Website use as long as there is a link back to Bible History Online. They are not to be used for commercial purposes. If you have concerns or questions, please contact us by email at support@bible-history.com.

Financial Support
Are you interested in supporting our ministry? Feel free to download our maps and this will help support us! If you have further desires we would love to work with you!

If God has put it on your heart to support our ministry financially, please send your donations to:
Bible History Online
13215 SE Mill Plain Blvd Ste C8-183
Vancouver, WA 98684
support@bible-history.com

We greatly appreciate your prayers and financial support of our growing ministry!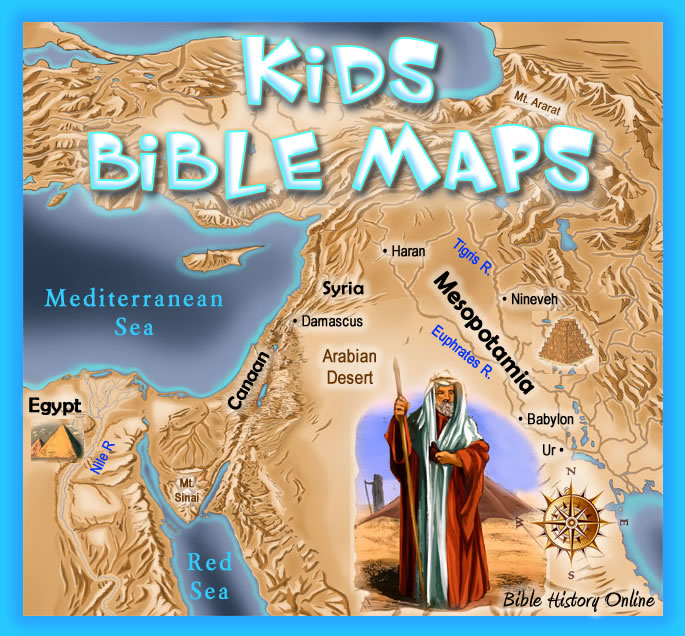 Before you start studying the Bible it is good to pray and ask God to give you wisdom, because it is His Book and only he can teach you what it really means, let's pray:
Dear Jesus, we thank you for the Bible, and we thank you that you care about us and you want us to learn so that we can draw closer to you and so we can be more like you. Open our eyes that we may learn how to be more like you, and please give us a good understanding of how it was in Bible times. We want to understand YOUR Bible. In Jesus name... Amen!

---
The Geography of the Bible

© Bible History Online (https://bible-history.com)
Made by Network Local