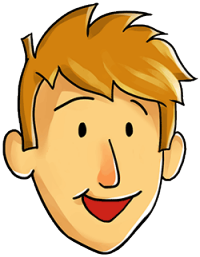 This map shows the city of Bethlehem where Jesus was born in a manger.

The reason it is important that Jesus was born in Bethlehem is because in Micah 5:2 it was prophesied that the Messiah would be born in Bethlehem. It's also important to know that Bethlehem was also the birthplace of King David. And it was prophesied that the Messiah would come from David's family. Jesus fulfilled both prophesies!

Now you know where the town of Bethlehem is, where Jesus and King David were born.
Luke 2:7 - This was her first child, a son. She wrapped him in a cloth and laid him in a box where cows feed. There was no room for them in the house for strangers.

Luke 2:11 - A saviour has been born for you today in David's town. He is Christ the Lord.
Geography and ancient cities are important to study as we learn from the Bible, let's pray:
Dear Jesus, thank you for the Bible and for giving us the ability to learn about history. Help us to trust and obey you more and more each day. And help us to remember the things we learn from your Word. In Jesus name... Amen!
---
Kids' Bible Maps
Bible History Online
The Geography of the Bible

© Bible History Online (https://bible-history.com)
Made by Network Local