Parents and Teachers
Dear Parents, Teachers, Pastors, Youth Leaders, Camp Counselors, Churches, Schools, and everyone else wanting to use Kids Bible Maps:
Using Our Maps
Please enjoy using our maps and materials to further your ministry and the spiritual growth of your students and children. Our maps, coloring pages, and descriptions have been created to make learning and teaching God's word fun and easy for everyone!

Our site content is not to be used for commercial purposes, however. If you have concerns or questions, please fill out our Contact Us Form.

Financial Support
Are you interested in supporting our ministry through a business sponsorship?
Send us an email! We would love to work with you!

If God has put it on your heart to support our ministry financially, please send your donations to:
Bible History Online
13215 SE Mill Plain Blvd Ste C8-183
Vancouver, WA 98684
[email protected]

We greatly appreciate your prayers and financial support of our growing ministry!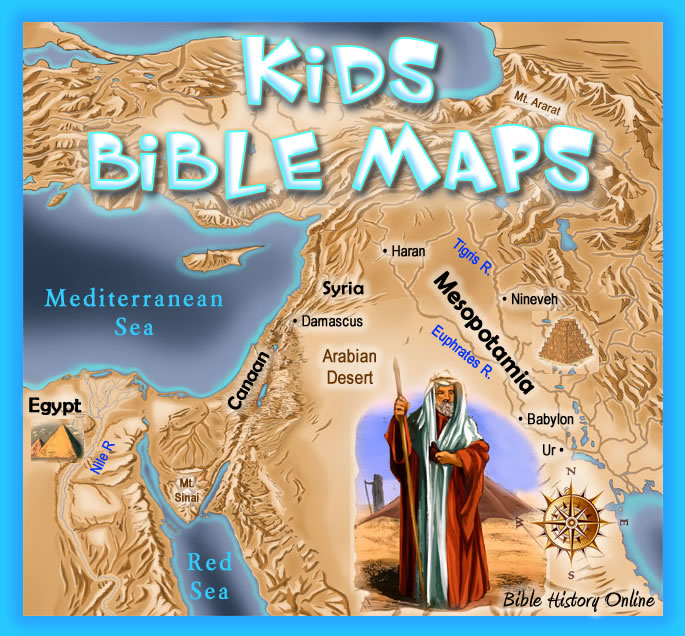 Before you start studying the Bible it is good to pray and ask God to give you wisdom, because it is His Book and only he can teach you what it really means, let's pray:
Dear Jesus, we thank you for the Bible, and we thank you that you care about us and you want us to learn so that we can draw closer to you and so we can be more like you. Open our eyes that we may learn how to be more like you, and please give us a good understanding of how it was in Bible times. We want to understand YOUR Bible. In Jesus name... Amen!

---
The Geography of the Bible

© Bible History Online (https://bible-history.com)
Made by Network Local