TODAY'S SPECIAL: Romans 8:5-11
TO CHEW ON: The mind of sinful man is death, but the mind controlled by the Spirit is life and peace. Romans 8:6
Most vehicles, machines and toys have controls. Can you match the object with its controls?

1. Car ____      4. Bike ____

2. Computer ____ 5. Video Game ____

3. Canoe ____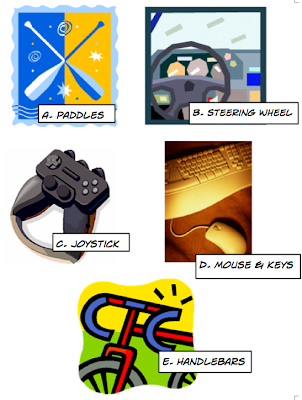 The controls on most things are small. But the results of how those things are controlled are big. It's the same way with our lives.

We determine who and what controls our lives in small ways. It's in the choices we make every day. We can make selfish choices and try to control our own lives. Or we can choose to let God the Holy Spirit control our lives. The consequences of both are huge.