TODAY'S SPECIAL: John 4:4-15
TO CHEW ON: "Jesus answered her, 'If you knew the gift of God and who it is that asks you for a drink, you would have asked him and he would have given you living water.'" John 4:10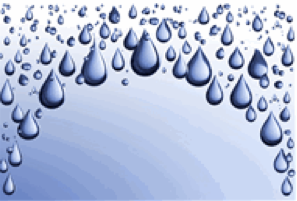 Which of these statements is true?
~ Water is the single most important substance on earth.
~ Our bodies are made up of 70% - 75% water.
~ Our bodies lose water when we sweat and go to the bathroom.
~ We can die from lack of water.
Yes, they're all true.
Jesus was hot, tired and thirsty on His walk from Judea to Galilee. So it's no shock He asked for a drink when he stopped at the Sychar well. But what is surprising is that he asked a woman, and a Samaritan woman at that (Jews hated Samaritans).