TODAY'S SPECIAL: Acts 7:51-60
TO CHEW ON: "Then he fell on his knees and cried out, 'Lord, do not hold this sin against them.' When he had said this, he fell asleep." Acts 7:60
Stephen was known for his wisdom. He was full of the Holy Spirit. He did many signs and miracles. But even such a special man had enemies.
Some important people argued with him about Jesus, and lost the argument. They decided to silence him. So they got people to tell lies about him. Then they arrested him and put him on trial. Stephen used his trial to talk about Jesus even more.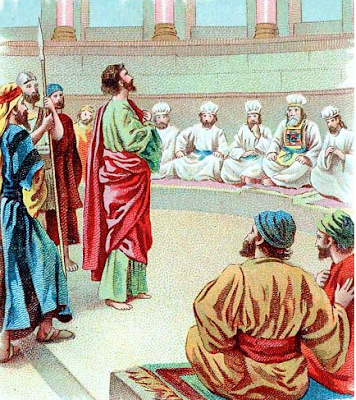 When he told the High Priest (his judge) and the crowd, they were enemies of God because they had killed Jesus, it was too much for them. In anger they dragged him outside the city and threw stones at him.