TODAY'S SPECIAL: Acts 11:19-26
TO CHEW ON: "Then Barnabas went to Tarsus to look for Saul, and when he found him, he brought him to Antioch." Acts 11:25, 26a
- You studied hard but still didn't do well on the test.
- You'd like to join the badminton club but you don't know any of the kids.
- It's youth night at church, but the friend with whom you usually go is out of town.
Q: What do you need in each of these situations?
A: An encourager, like Barnabas.
Barnabas was a well-known and respected leader in the early church. When Jesus' followers were scattered because of persecution, he stayed at headquarters in Jerusalem. But then news came that everywhere Jesus' followers had moved, people were believing in Jesus. The leaders sent Barnabas to check things out.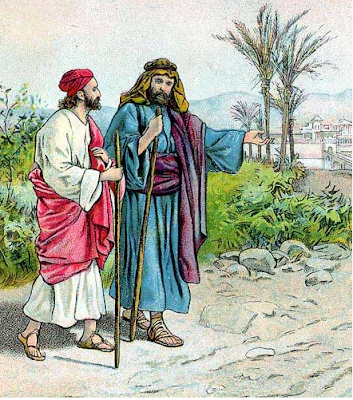 When he came to Antioch he saw God was blessing Jewish people and Greeks as well. He encouraged these new followers of Jesus.
Then he went to Tarsus to look for another new Christian named Saul. When he found Saul, he brought him to Antioch and put him to work, teaching the new believers.
Because of Barnabas's encouragement the church in Antioch loved Gentile Christians and accepted Saul instead of being afraid of him.