TODAY'S SPECIAL: Genesis 42:1-17
TO CHEW ON: "Joseph said to them, 'It is just as I told you: You are spies! And this is how you will be tested: As surely as Pharaoh lives, you will not leave this place unless your youngest brother comes here.'" (Genesis 42: 14,15)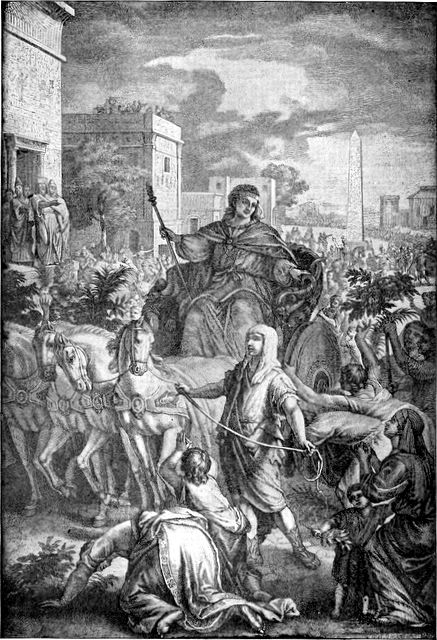 The dream Joseph explained to Pharaoh came true. After seven years of good crops the rains stopped and crops were poor. Everyone was hungry. When the people came to Pharaoh for food, he sent them to Joseph.
Joseph had collected food in storehouses during the good years. Now he sold the storehouse food to the hungry people. Soon people from countries all around were coming to Joseph for food too.
One day ten foreign travelers came to Joseph. They looked familiar. Suddenly he knew why. They were his brothers! What thoughts do you think went through Joseph's mind as he saw his brothers again after all those years?
Joseph's brothers didn't recognize him. And he didn't tell them who he was. "Where are you from?" he asked them roughly. When they told him, he said, "You're lying. You're spies."
"No!" they said. "We're all sons of one father. Only our youngest brother is with our father in Canaan."