TODAY'S SPECIAL:Romans 1:1-17
TO CHEW ON: "Paul, a servant of Christ Jesus, called to be an apostle.... To all in Rome who are loved by God and called to be saints." (Romans 1:1, 7)
Paul spent a lot of time traveling from place to place telling people about Jesus. After people decided to follow Jesus, they wanted to spend time with other Jesus-followers. So they started churches.
Sometimes the baby Christians in these churches needed more teaching. Sometimes they had questions or there were problems. Because Paul couldn't be everywhere at once, he helped these new churches by writing them letters (also called epistles). The book of Romans is such a letter.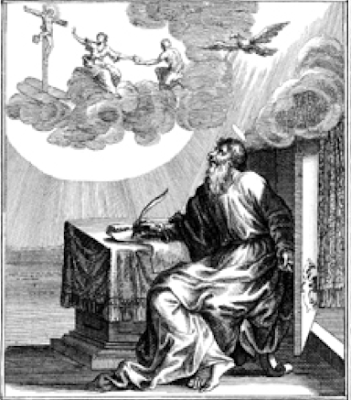 These letters are a little different than the letters we write. They usually have the writer's name at the beginning.

This letter was written by 1.______________. (Romans 1:1).

The people to whom the letter is addressed is further down. This letter was addressed to 2. ________________ (Romans 1:7)
In his letters, Paul does more than chat about the weather and what's new in his life. In Romans he explains that everyone needs to be saved (chapters 1 & 2) and worship God, even those people who worship other gods or idols.