TODAY'S SPECIAL: Matthew 5:13-16
TO CHEW ON: "You are the salt of the earth." - Matthew 5:13
How much salt is in a loaf of bread?
- 1 cup?
- 1 tablespoon?
- 1 teaspoon?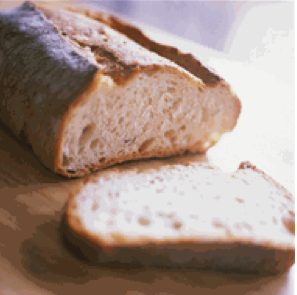 If you guessed 1 teaspoon, you're right. Not much salt is needed. But if you've ever had bread without salt, you'll know how important even that little bit is, to make the bread taste right.
One day Jesus climbed a mountain near Capernaum. His disciples followed Him, sat around Him and He taught them. What Jesus said that day is called the "Sermon on the Mount" (Matthew 5, 6 and 7 and Luke 6:20-49).