TODAY'S SPECIAL: Exodus 4:1-17
TO CHEW ON: "He will speak to the people for you, and it will be as if it were your mouth and as if you were God to him. But take this staff in your hand so you can perform miraculous signs with it." Exodus 4:16,17
Suppose you have these jobs. Which tool(s) would you pick to do each one?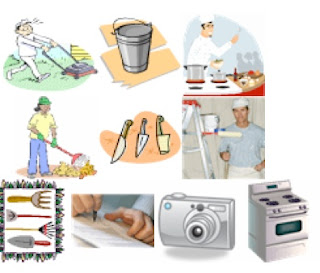 1. empty water from a boat
2. plant a garden
3. cut grass
4. write a story
5. take a picture
6. cook dinner
7. paint a house
8. rake leaves
Obviously we need different tools for different jobs.
When God gave Moses the job of bringing the Israelites out of Egypt, He gave him tools for that job. These tools may have seemed surprising to Moses.