TODAY'S SPECIAL: Acts 4:13-21
TO CHEW ON: "Then they called them in again and commanded them not to speak or teach at all in the name of Jesus. But Peter and John replied, 'Which is right in God's eyes: to listen to you, or to him? You be the judges!'" Acts 4:18,19
After God healed the lame man through Peter, many people believed in Jesus. This made the religious leaders jealous.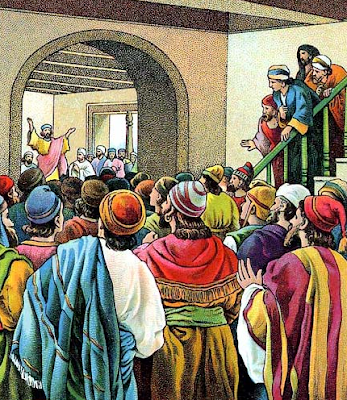 First they ordered Peter and John to stop preaching. Then they grilled them with questions. Finally they told them not to speak of Jesus any more OR ELSE and let them go.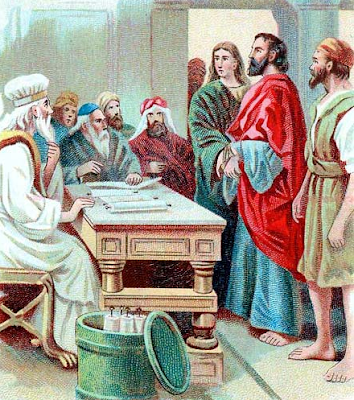 But Peter and John had no intention of obeying the leaders' order. They knew in some things it's more important to obey God than people.