TODAY'S SPECIAL: Luke 15: 1-7
TO CHEW ON: "...Rejoice with me; I have found my lost sheep." Luke 15:6
When you lose a favorite toy, do you:
- say, "Oh well, I still have lots of other toys," then find something else to play with?
- look for that toy for a while, then give up and play with something else?
- look for your favorite toy until you find it?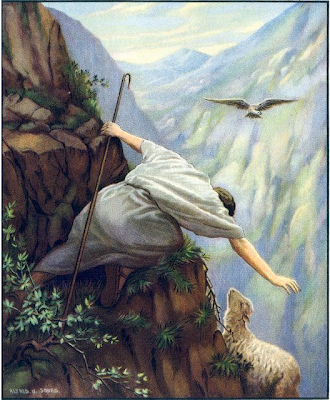 Jesus told a story of a shepherd with 100 sheep. One day one of his sheep got lost. He left the 99 sheep and looked for the lost one until he found it.