TODAY'S SPECIAL: Zechariah 9:9-10
TO CHEW ON: "Rejoice greatly, Daughter Zion!
Shout, Daughter Jerusalem!
See, your king comes to you,
righteous and victorious,
lowly and riding on a donkey,
on a colt, the foal of a donkey" Zechariah 9:9,
Would you expect a king to ride on a lowly donkey? Kings would usually come riding into town on war horses or decorated camels wouldn't they? Yet when Zechariah predicted the coming of the King of Zion (Jerusalem), he said it would be on a donkey.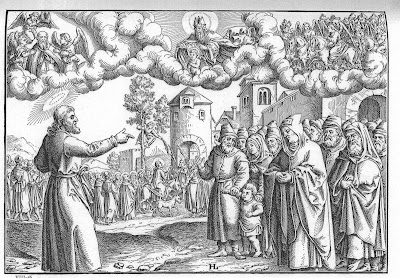 Fast forward about five hundred years to the time of Jesus. One day Jesus sent two of His disciples to a village to borrow a donkey. Then He rode into Jerusalem on its back. As he went through the streets the people began cheering. They took off their coats and laid them in the donkey's path, just as they would for a king. They waved palm branches and cheered, "Hosanna to the Son of David! Blessed is he who comes in the name of the Lord!" (Matthew 21)