TODAY'S SPECIAL: Genesis 40:1-23
TO CHEW ON: "But when all goes well with you, remember me and show me kindness; mention me to Pharaoh and get me out of this prison." (Genesis 40:14)
- Maybe the teacher will forget about giving the test.
- Maybe the new kid will turn out to be my friend.
When we're not ready for a test or we need a friend, we can think of ways God might answer our prayers.
I'm sure Joseph had been praying to get out of prison. Now he probably thought Pharaoh's cup-bearer was going to be the answer to that prayer. After Joseph told the cup-bearer that he would be be going free, Joseph asked him to talk to Pharaoh. Pharaoh could get innocent Joseph out of jail.
Can't you just imagine Joseph watching the prison door after the cup-bearer was set free, waiting for someone to tell him he could go free too? But day after day no one came. Soon he realized his prayers to go free would not be answered in the way he thought.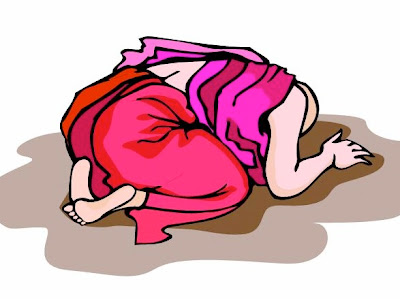 God often doesn't answer our prayers the way we expect. But still we can trust Him. Because He knows everything and will answer at the right time and in the best way.