TODAY'S SPECIAL:2 John 1-13
TO CHEW ON: "I ask that we love one another. And this is love: that we walk in obedience to his commands. As you have heard from the beginning, his command is that you walk in love." 2 John 5-6
To "walk in love" means different things to different people. To some it means having a crush on a special person. To others it means having a best friend who is always there for you. To still others it means constant reminders of someone's love in the form of gifts and nice things.
But really loving each other is not nearly as soft and fuzzy as the things above would make us think. It's all about choices. It's about not doing the unloving thing and doing the loving thing. It's about actions. It's about loving things that we do whether or not we feel loving.
I Corinthians 13:1-13 tells us some of the difficult things a person who lives a loving life does or doesn't do. Which ways to "walk in love," below, are hard for you?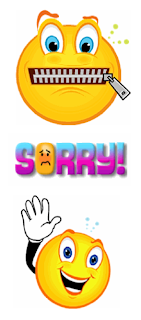 Being patient
Not being rude
Being kind
Not getting angry
Not boasting
Protecting others
Not being proud
Trusting others
Not looking after my own interests first
Being hopeful (positive)
Not remembering bad things done to me (holding a grudge)
Not giving up (persevering)