TODAY'S SPECIAL: 2 Chronicles 16:1-13
TO CHEW ON: "For the eyes of the Lord range throughout the earth to strengthen those whose hearts are fully committed to him." 2 Chronicles 16:9
When Asa had been king for a long time, Baasha the King of Israel blocked the border between Israel and Judah.
1. The last time King Asa was faced with a problem (2 Chronicles 14:11) he had: (choose the correct answer):
a] asked for help from Egypt.
b] asked for help from God.
2. This time he (2 Chronicles 16:2):
a] asked for help from Ben Hadad of Aram
b] asked for help from God.
Shortly after that, the prophet Hanani came to him and asked, "Why did you make your own plan instead of asking for God's help? Didn't God help you in your fight against Cush? God is always looking out to help anyone who depends on Him. What you did was foolish. From now on you'll always be at war."
What Hanani said made Asa so angry, he put Hanani in prison.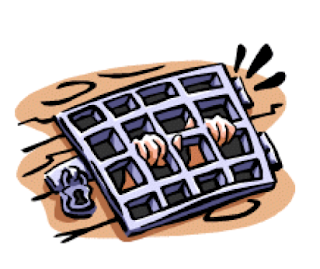 After that Asa stubbornly refused to ask for God's help with anything. A few years later when he got a disease in his feet, he only went to doctors. He ignored God completely.