TODAY'S SPECIAL: Zephaniah 3:11-17
TO CHEW ON: "The Lord your God is with you,
the Mighty Warrior who saves.
He will take great delight in you;
in his love he will no longer rebuke you,
but will rejoice over you with singing." Zephaniah 3:17
Again Judah was in a mess. When King Manasseh died, his idol-worshiping son Amon became king. Amon was king for just two years when officials murdered him and crowned his eight-year-old son Josiah to be king instead.
God gave another prophet named Zephaniah, messages for King Josiah. Most were not popular. "God's judgment day is coming," he said one day. "If Judah doesn't return to God, it will be destroyed, just the like nations around it. Jerusalem will be destroyed too. Only a few people from it will be saved."
Then Zephaniah ended his stern message with the beautiful picture of a God who can also be gentle. He is a God who loves and cares for those who stay true to Him.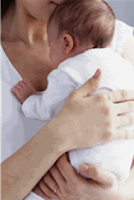 Have you ever seen a mother or father quiet a crying baby? How do they do it?
In our reading today, God is that parent. He quiets His restless children with love. He sings over them – lullabies perhaps or story songs that remind them of the things He has done for them.