TODAY'S SPECIAL: 1 Chronicles 11:1-9
TO CHEW ON: "And David became more and more powerful, because the Lord Almighty was with him." 1 Chronicles 11:9
Now that Saul was dead, the people of Israel needed a new king. They gathered in the city of Hebron where David was staying. David had proved himself a natural leader and a fearless warrior. They knew that God had already chosen him to be king. Now they wanted to make it official and crown him king. They did this at Hebron.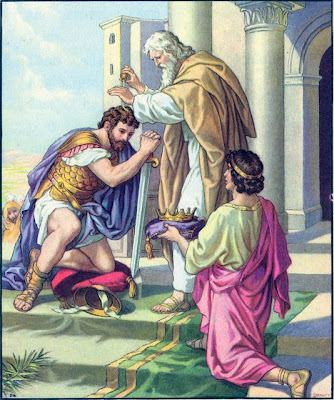 Then the Israelites went with David to the city of Jerusalem. David wanted Jerusalem to be the place from which he ruled.
Rebels who didn't like David lived there. "You'll never get in here!" the people of Jerusalem shouted at David from behind thick walls.