TODAY'S SPECIAL:Isaiah 40:1-11
TO CHEW ON: "He tends his flock like a shepherd:
He gathers the lambs in his arms and carries them close to his heart;
he gently leads those that have young." Isaiah 40:11
Which of these things would bring you comfort?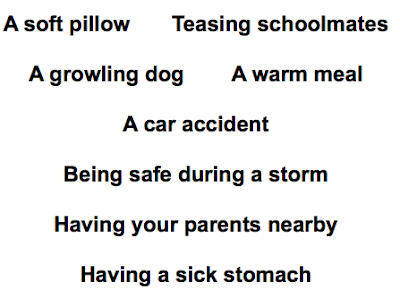 I'm sure you'll agree that teasing schoolmates, a growling dog, a car accident and feeling sick are not comforting. When we're under attack, in danger or ill we're not comfortable. Instead, we'd welcome some comfort.
In today's reading, Isaiah reminds the people of Judah, how God, who is allowing bad things to happen to them, really feels about them. He would love to speak tenderly to them. He would like to cuddle them close to His heart like a shepherd carries a baby lamb. He would like to be gentle with them, like a shepherd gently leads the ewes who have babies.