TODAY'S SPECIAL: 1 John 1:5-10
TO CHEW ON: "But if we walk in the light, as he (God) is in the light, we have fellowship with one another, and the blood of Jesus, his Son, purifies us from all sin." 1 John 1:7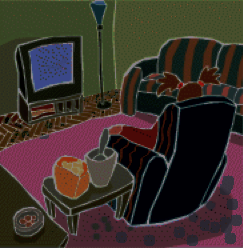 Your living room is a dim comfortable place where you spend a lot of time. Then one day someone pulls open the curtains and light shines in.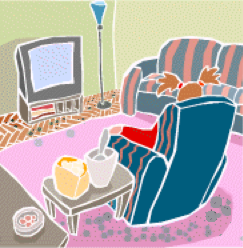 Suddenly you see the dust balls in the corners and the smudges all over the TV screen. Piles of books, CDs, and DVDs litter the floor. The coffee table is cluttered with dirty dishes and half-full glasses of pop. What looked like a comfy room in the darkness is quite a mess in the light!
God is the one who lights up the room of our lives. As we get to know Him, talk to Him in prayer and spend time reading the Bible, His light floods in. When that happens we see things that never bothered us before. What are some things God's light might show us?