TODAY'S SPECIAL: Isaiah 55:1-7
TO CHEW ON: "Come all you who are thirsty, come to the waters; and you who have no money, come buy and eat!" Isaiah 55:1
Have you ever been very, very thirsty? What did you want more than anything?
Thirst is our body's way of telling us we need water. In fact we would eventually die if we didn't get the water we needed.
In today's reading, though, when Isaiah invites thirsty people to come to water, he isn't talking about physical thirst. He's talking about a thirst in our hearts. Perhaps you have felt such a thirst. It might come as a fear in the night - wondering what would happen to you if you died. It might come as a need for love, praise, popularity or excitement. It might come as a desire to do something big and important in your life.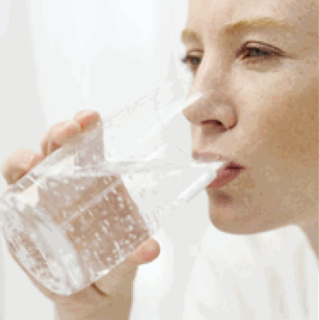 When that thirst comes, you could try to satisfy it with a variety of drinks. You could work hard at school to get the best marks so that people will praise you. You could dress in the latest clothes so that you will fit in with the cool crowd and be popular. You could work at sports or take up skateboarding or mountain bike racing to satisfy your thirst for excitement. But none of those things will satisfy you for long.