TODAY'S SPECIAL: Leviticus 17:11
TO CHEW ON: "For the life of a creature is in the blood, and I have given it to you to make atonement for yourselves on the altar; it is the blood that makes atonement for one's life." Leviticus 17:11
Moses had been up on the mountain with God for a long time and God had told him many things. One of the things God gold Moses was a way to deal with sin.
What is sin? It is missing the target. If we think of doing everything God has said we should do, and not doing anything God has said we shouldn't do as the target, sin is missing that target.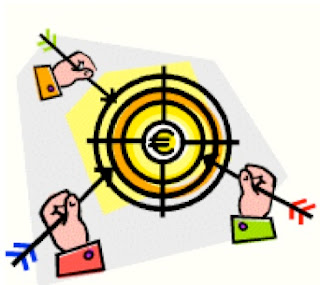 For example, when God told Adam and Eve not to eat of the special tree in the garden and they did – that was sin. And when God told the people they were not to worship any other God but Him and they made a calf idol and worshiped it – that was sin. God gave the people a list of rules (we call them the Ten Commandments) which told them what was sin for each area of life, from how they treated parents and neighbors to how they treated God. The trouble was, no one could keep all these rules.
The punishment for breaking these rules – even one of them – was death. Period.