TODAY'S SPECIAL: I Corinthians 10:6-13
TO CHEW ON: "No temptation has seized you except what is common to man. And God is faithful; he will not let you be tempted beyond what you can bear. But when you are tempted he will also provide a way out so that you can stand up under it." I Corinthians 10:13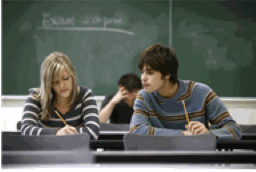 Temptations come in a variety of ways and at different times.
If you're writing a test at school, are you tempted to sneak a peak at someone else's answers. If you're in the store, are you tempted to slip something from the shelf into your pocket? If you're hanging out with friends, are you tempted to go along with the crowd, even if what they're doing is wrong? What tempts you?
______________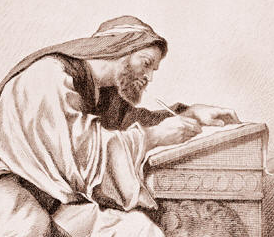 Paul wrote two letters to the church in Corinth. In the first one (1 Corinthians), he talked about temptation. He explained how, when we're tempted, sometimes it seems impossible to resist. But God has promised to give us something – what is it? (I Corinthians 10:13)
__________________________
Dealing with temptation involves at least two things:
1. Realizing that what you face is a temptation.
2. Remembering that you don't have to give in to temptation. With God's help you can find a way out.