TODAY'S SPECIAL: Obadiah 1-10
TO CHEW ON: "Because of the violence against your brother Jacob, you will be covered with shame; you will be destroyed forever." Obadiah 1:10
Do you have brothers and/or sisters with whom you quarrel? Arguments and quarrels between siblings are common. Bible brothers and sisters had their differences too.
Take Jacob and Esau. Though they were twins, they were always competing against each other. Jacob tricked Esau into giving him the birthright (the inheritance that belonged to Esau as the oldest). Then he tricked Isaac, their father, into blessing him instead of Esau. This made Esau so angry, he threatened to kill Jacob. So Jacob left home.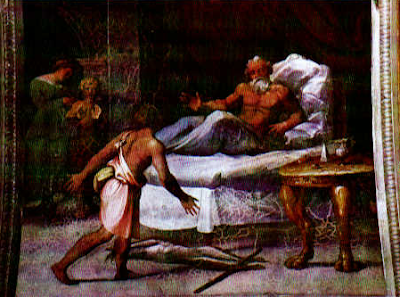 Over the years the descendants of Esau became the nation of Edom. Jacob's descendants became Israel. But there was no more love between the nations of Edom and Israel than there had been between their great-great-great-... grandfathers.