TODAY'S SPECIAL: 2 Kings 23:19-25

TO CHEW ON: "Neither before nor after Josiah was there a king like him who turned to the Lord as he did – with all his heart and with all his soul and with all his strength, in accordance with all the Law of Moses." 2 Kings 23:25
"Everybody come to the temple. King Josiah has called a special meeting." Quickly word traveled from house to house. When everyone had gathered, Josiah opened the book that the priests had found. He read aloud all the laws God had given Moses. Then in front of all the people he promised God that he would keep these laws for the rest of his life.
After he had dismissed everyone, he got to work.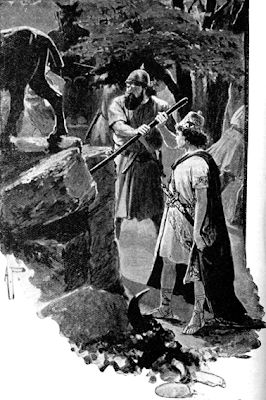 Wherever there was an idol, he told his servants to smash it. Wherever there was an Asherah pole, he commanded it be taken down. Wherever there were altars, he broke them. He took down statues that had been dedicated to the sun god and made sure every dish, goblet, utensil or piece of furniture that had been used to worship an idol was taken out of the temple.