TODAY'S SPECIAL: John 3:1-8
TO CHEW ON: "Jesus replied, 'Very truly I tell you, no one can see the kingdom of God unless they are born again .' " - John 3:3
Nicodemus was no dummy. He had gone to school for many years to become a Pharisee. He was in government as a member of the ruling council, the Sanhedrin. Yet even though he knew a lot and was an important man, he really wanted to talk to Jesus. He went to see Jesus at night.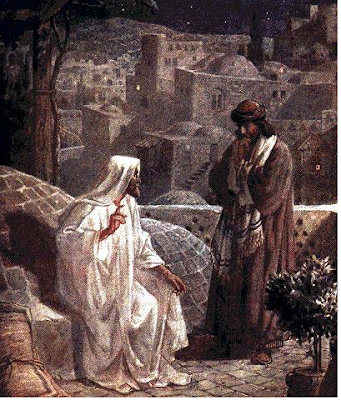 "You're obviously from God," Nicodemus said. "Otherwise how could you do the miracles you do?"
In reply Jesus didn't talk about where He was from. Instead He answered the question that was really on Nicodemus's mind - how to become part of God's kingdom.