TODAY'S SPECIAL: Acts 27:27-44
TO CHEW ON: "Now I urge you to take some food. You need it to survive. Not one of you will lose a single hair from his head." (Acts 27:34)
Have you ever been seriously scared or nervous? Perhaps it was the time your team had to play the championship game, or you had to perform a solo in a piano recital, or you were driving through a snowstorm and the car started sliding all over the road.
Our bodies respond to fear in a physical way. How does your body feel when you are nervous or afraid?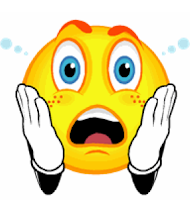 - You can't eat.
- You get sick to your stomach.
- You feel shaky.
- You get a headache.
- Your hands get cold and clammy.
- Your face gets red.
- You bite your nails.
The 275 passengers with Paul had been in the storm for 14 days. They were terrified the whole time. Many of them hadn't eaten anything and were growing weak.