TODAY'S SPECIAL: Esther 2:12-18
TO CHEW ON: "Now the king was attracted to Esther more than to any of the other women, and she won his favor and approval more than any of the other virgins. So he set a royal crown on her head and made her queen instead of Vashti." Esther 2:17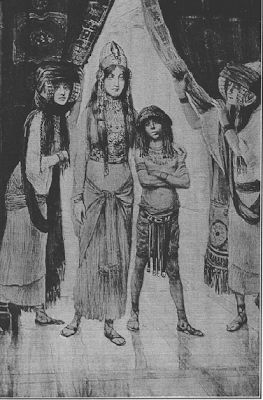 Esther gathered the few possessions she was planning to take with her. She said goodbye to Hegai and all her friends in the harem. This was the night she would go to the king. She would never come back to live here again. For after this night, the king would either choose her as his new queen or she would be sent to live in another part of the palace.
Even though this night was the most important night in her life, Esther kept things simple. Though she could have taken anything she wanted from the harem to impress the king, she didn't do that. Instead she took only what Hegai suggested.
But when Xerxes saw her, he was charmed with her natural beauty. In fact she pleased him more than any other woman. The king liked Esther so much, he named her his new queen.