TODAY'S SPECIAL: Genesis 33:1-11
TO CHEW ON: "If I have found favor in your eyes, accept this gift from me. For to see your face is like seeing the face of God, now that you have received me favorably." Genesis 33:10
The day Jacob had looked forward to and dreaded was here. Today, after many years, he would see Esau again.
1.What happened when the brothers met? Genesis 33:4
2. Who of the brothers had done something wrong and needed to be forgiven?
3. Who did the forgiving?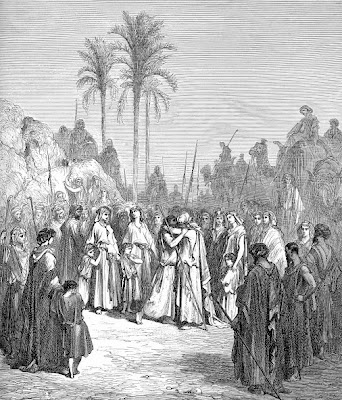 Seeing Esau again and knowing he was no longer angry was a big deal for Jacob. He compared getting Esau's forgiveness to seeing the face of God.
Are there broken friendships in your life? Be like Jacob and Esau, and mend them.
PRAYER: Dear God, please help me forgive the people who have hurt me, and help the people I have hurt to forgive me. Amen